by Jeremy Rickman
Located on the eastern border of the city of Peoria. The Village of Peoria Heights is a small suburb which is host to various small shops and restaurants which cater to a diverse clientele. With a population of just over 6100 at last count in 2012 it was incorporated in November of 1901 after changing its 3 year old known name of Prospect Heights to what is now known as Peoria Heights.
It was home of the Duryea Motor Wagon Company as well as one of the first Midwestern Amusement parks in Illinois. This drew in crowds from all over including Teddy Roosevelt who after taking a drive down Grandview Drive labeled it as, "The World's Most Beautiful Drive" giving name to one of the local TV stations WMBD. Another view for visitors when driving through the downtown Peoria Heights strip will see one of the Pabst Blue Ribbon Brewery which is now home to small local businesses.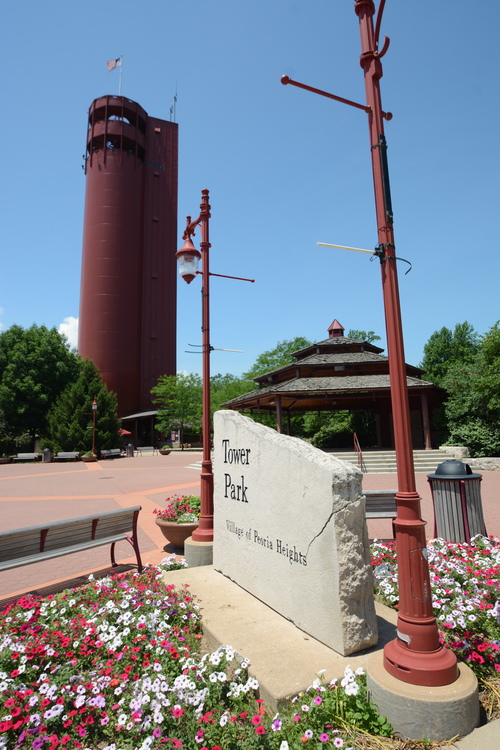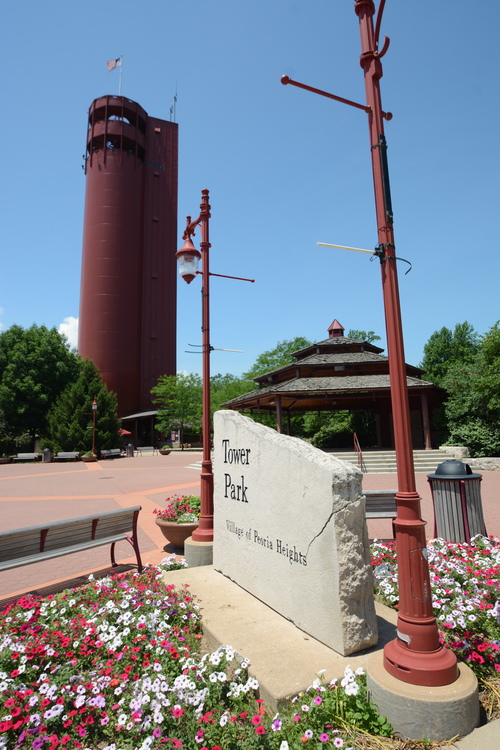 To me it is a jewel in the Peoria area with plenty of sights, sounds, and moment to be shared by all both young and old. I bid you welcome to our small community. From the picturesque views on Grandview Drive to the trip to the top of the Peoria Heights Water Tower there is much to be seen and experienced in this small village of ours.